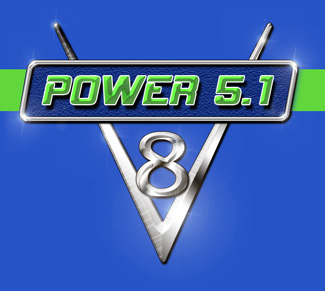 Use What the Pros Use!
"The POWER 5.1 strength disk is a great addition to any strength program...by far the most efficient and effective way to control all of your strength needs."
- Rich Tuten, former NFL strength coach
"POWER 5.1 is Easy to use, efficient, and versatile. I recommend it to any coach who wants to improve his athletes strength and conditioning"
- Eric Fears, former NFL strength coach
Try It Now:

Power 5.1 Strength Training and Personal Fitness Software
WHAT CAN POWER 5.1 DO FOR YOU?
POWER 5.1 is a computerized weight training program that lets you design and distribute your workouts to a group of athletes in a matter of minutes.


POWER 5.1 gives you a personal touch with all your athletes. You'll know their strength levels for every exercise used in your program.


POWER 5.1 gives you the ability to change an athletes daily or weekly workout, just by pushing a few buttons.


POWER 5.1 lets you quickly customize an athletes workout due to injury or strength needs.


POWER 5.1 allows you to set goals and percentages that will automatically increase the workout levels as your athletes progress.


POWER 5.1 has a powerful athlete assessment index that gives you instant feedback on your athletes according to their test results. Test on exercises you choose including any weight lifting exercises, 40 yard dash, shuttle run, broad jump, vertical leap etc.


POWER 5.1 has no limit to the number of athletes that may be trained.